Commercial Service You Can Count On
We care about your business and work hard to keep every piece of equipment running smoothly.
When you walk out the door with new commercial power equipment, that is only the beginning. At Ty's Outdoor Power & Service, we understand the importance of performance and longevity. Our service team and parts department is dedicated to making every piece of equipment perform and last through years of heavy use. We offer special promotions, discounts and services specifically for commercial operators.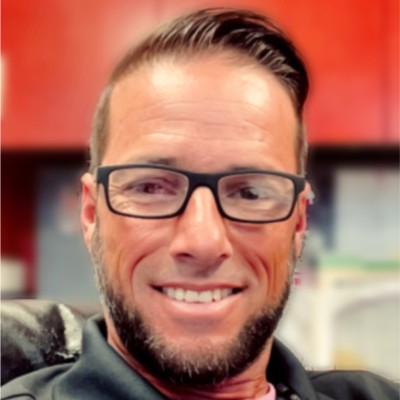 "These guys make it too easy. They take care of us and always provide exceptional service and quality workmanship. I wouldn't take my business anywhere else."
Matt Novak, Diamond Cut Lawns

We carry the widest selection of top brands in the region. Find the exact equipment you need to work smarter, harder, and faster.

From seasonal promotions to special pricing for commercial businesses, we have great deals on top-of-the-line power equipment.

Experience service at a higher level. Our team is dedicated to keeping commercial operators in business with reliable equipment and fast turnaround.
From small to large fleets, we want you to work smarter, harder and faster with the perfect equipment for your needs. Stop fighting sluggish motors and hard starts. With top brands and dedicated maintenance, you can hit the ground running on every job.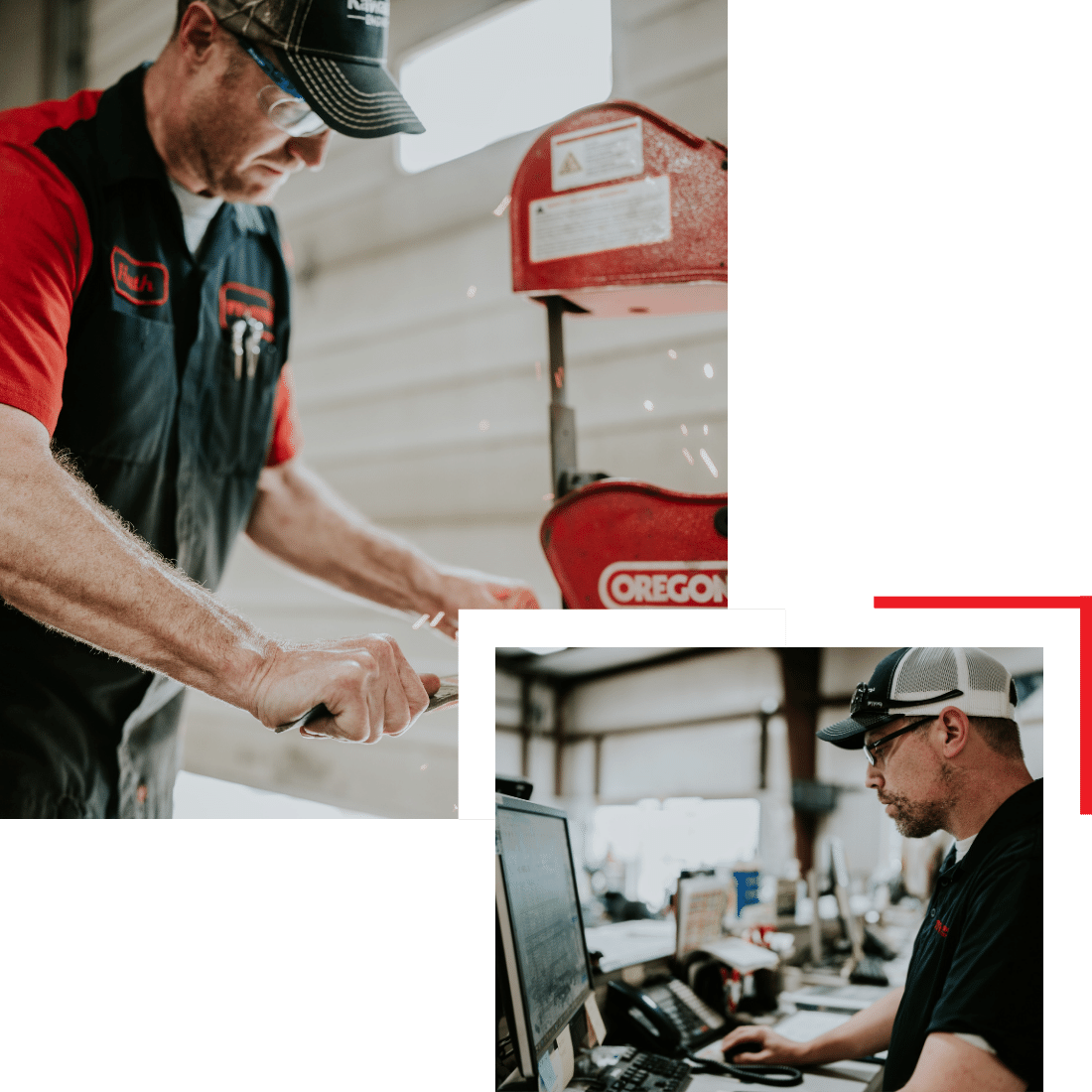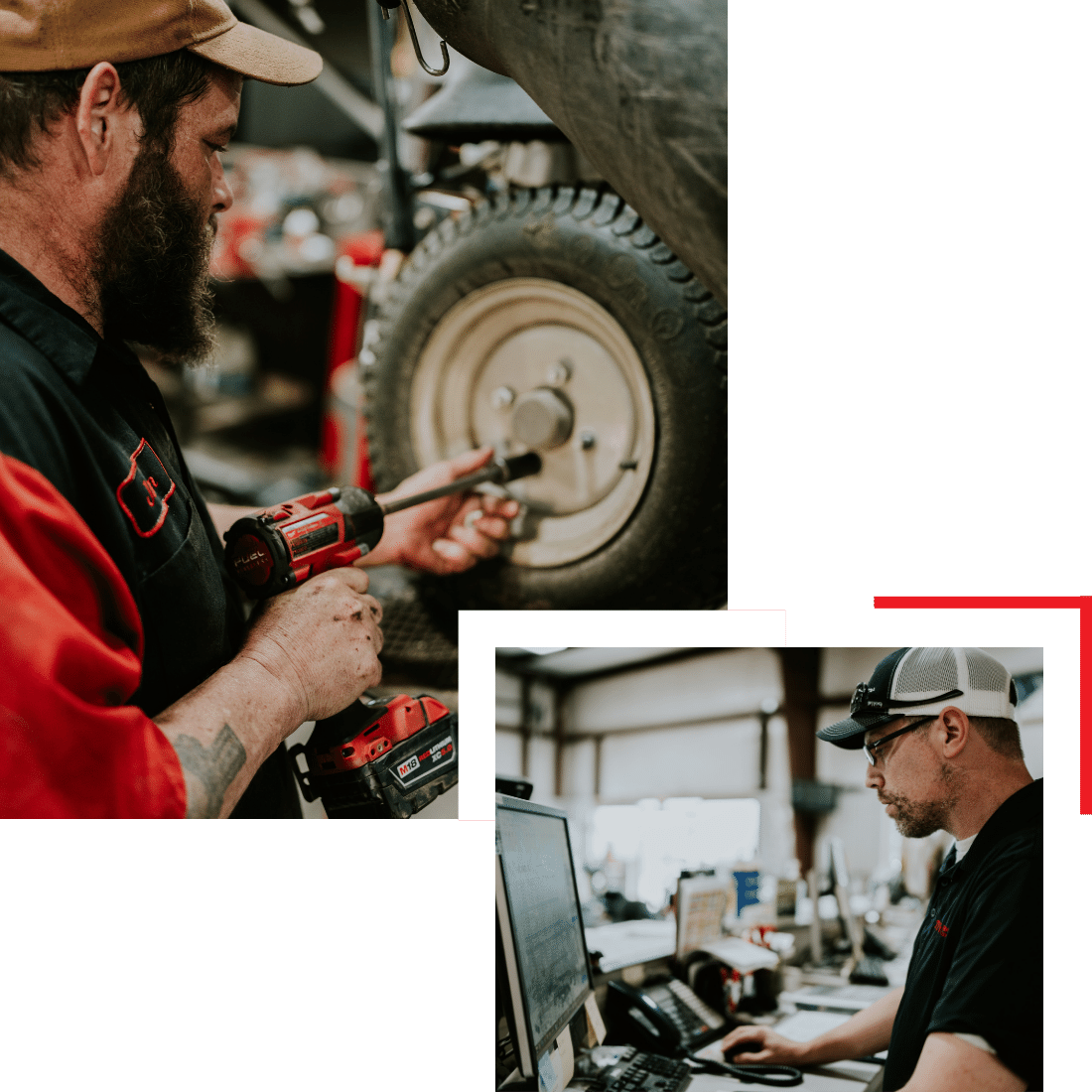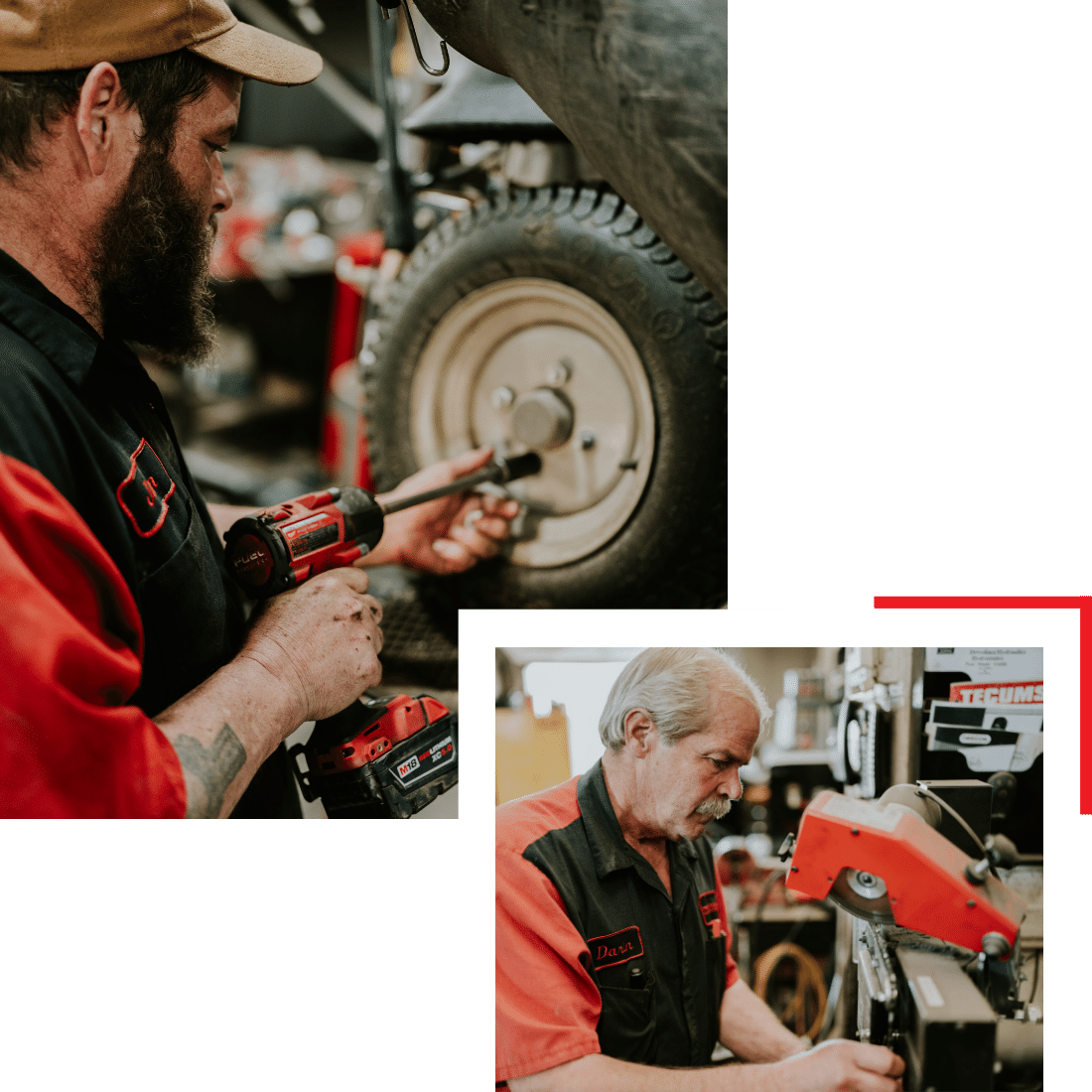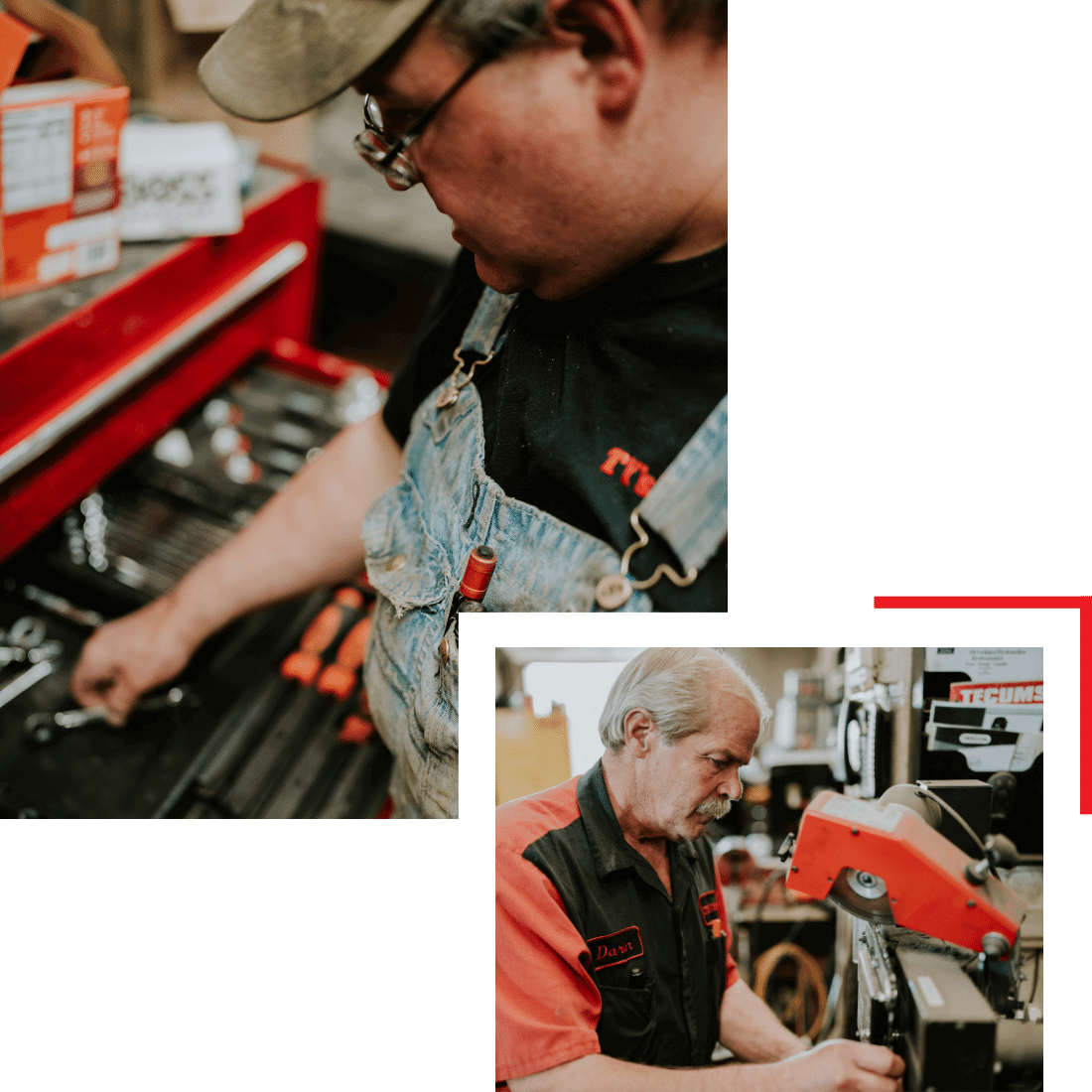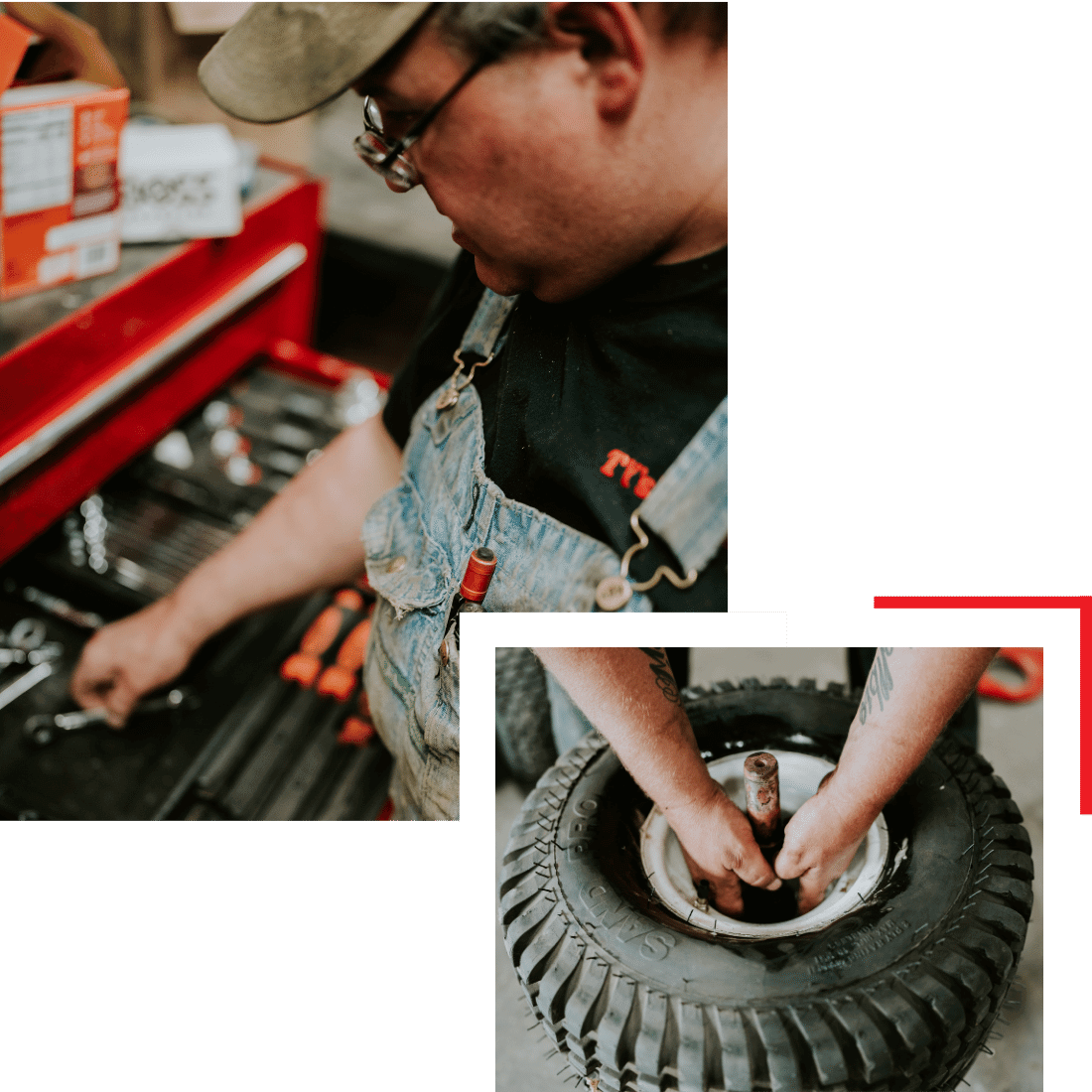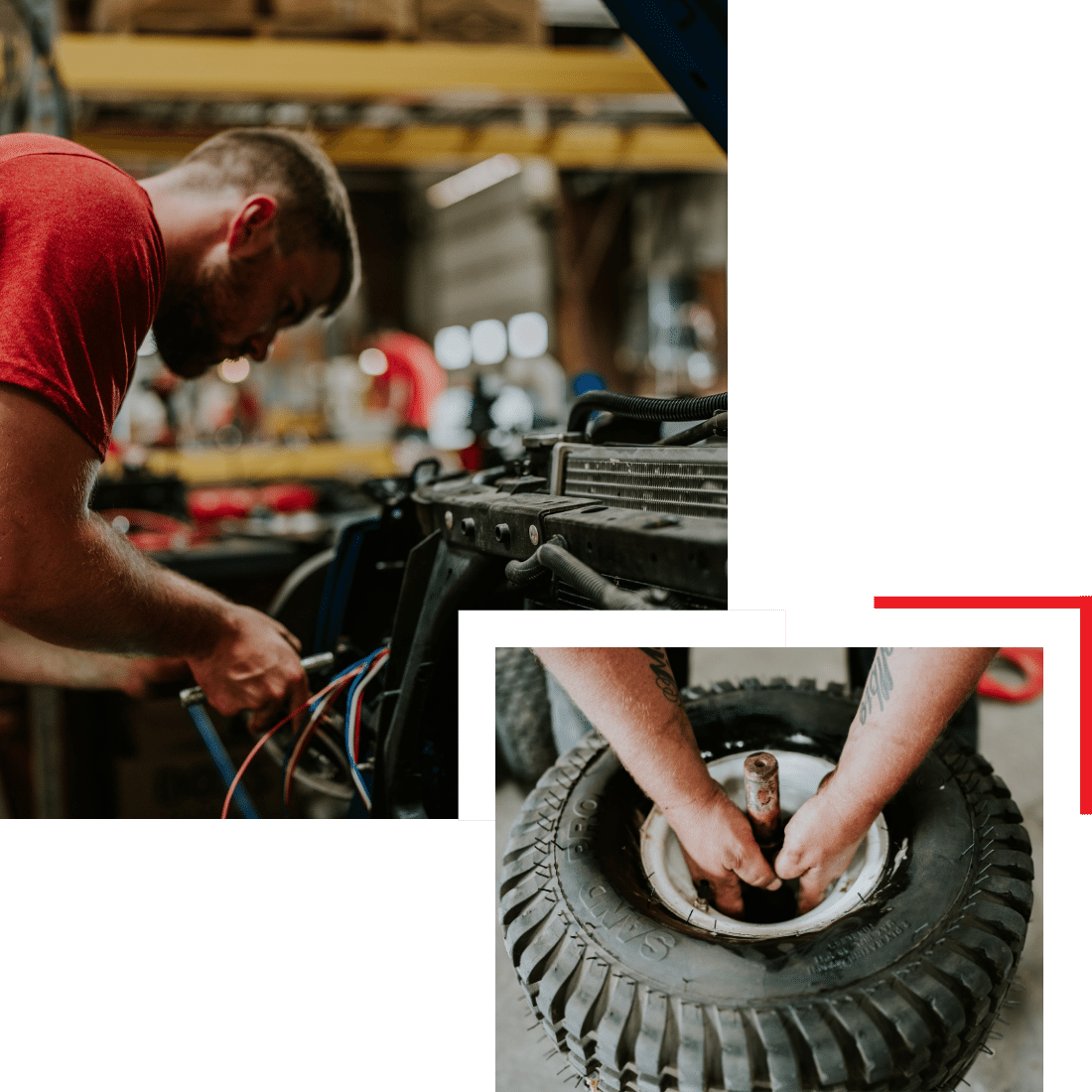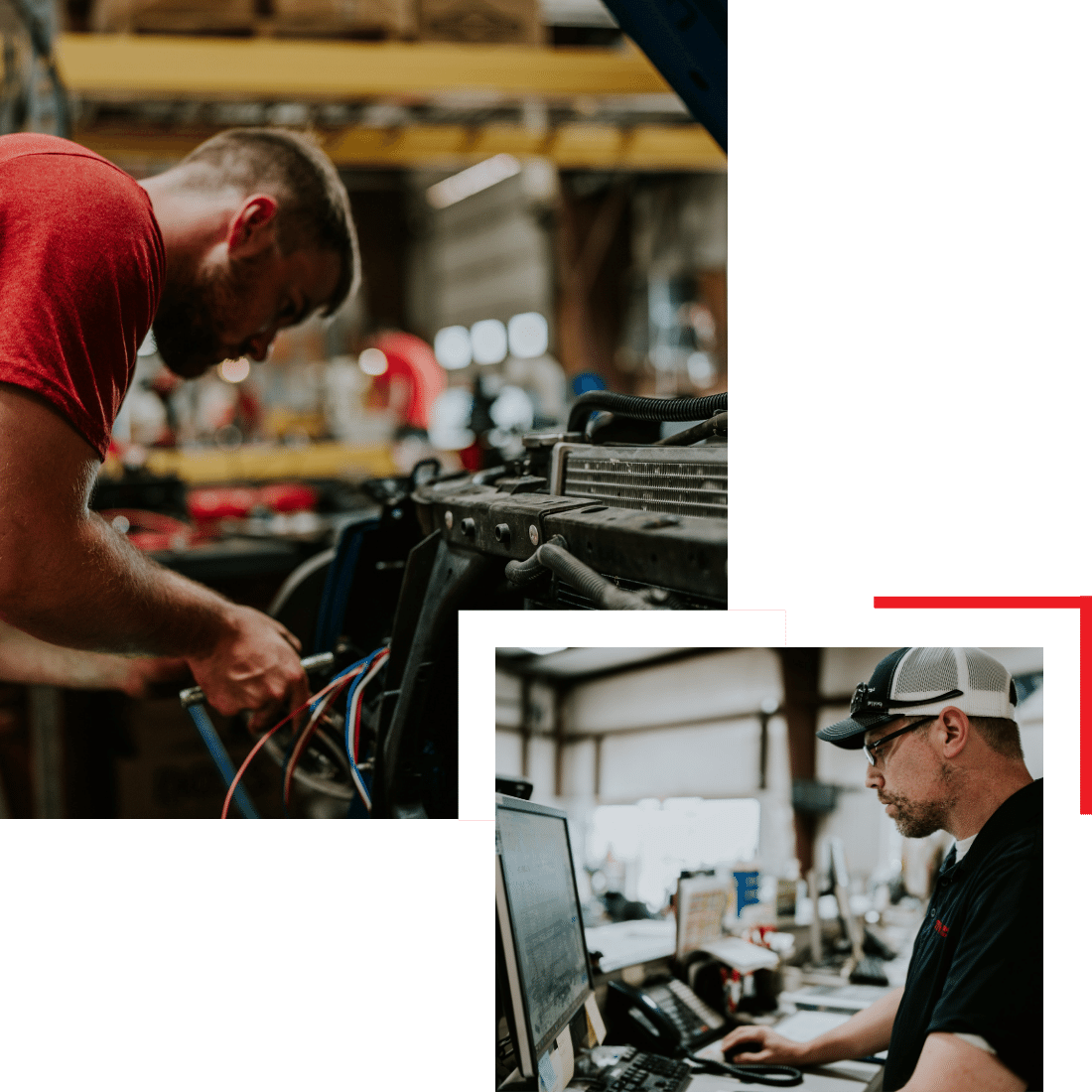 What Our Commercial Partners Are Saying…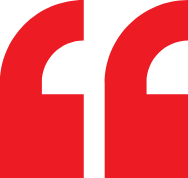 My business depends on TY's and without them, we wouldn't have the ability to service and turn around machines. They are lightning fast and we trust them because the job is done right every time."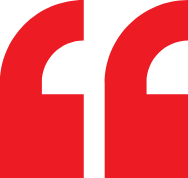 When I call TY's for price quotes on parts and equipment, the response is always immediate. They go to work and deliver accurate pricing and expert knowledge around every single part. The customer service is second to none and it makes a positive impact on our internal service capabilities."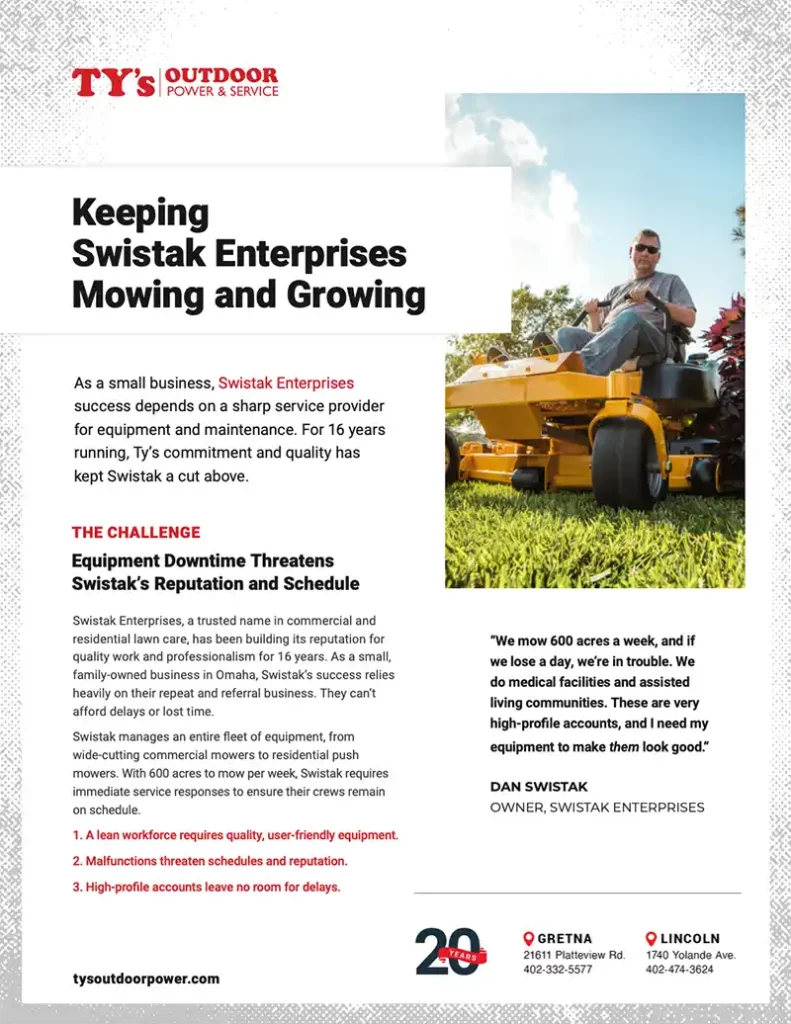 Keeping Swistak Enterprises
Mowing and Growing
As a small business, the success of Swistak Enterprises depends on a sharp service provider to keep their equipment performing. For 16 years running, Ty's commitment and quality have kept Swistak a cut above the competition. See how Dan Swistak chooses his equipment and partnerships in the full download.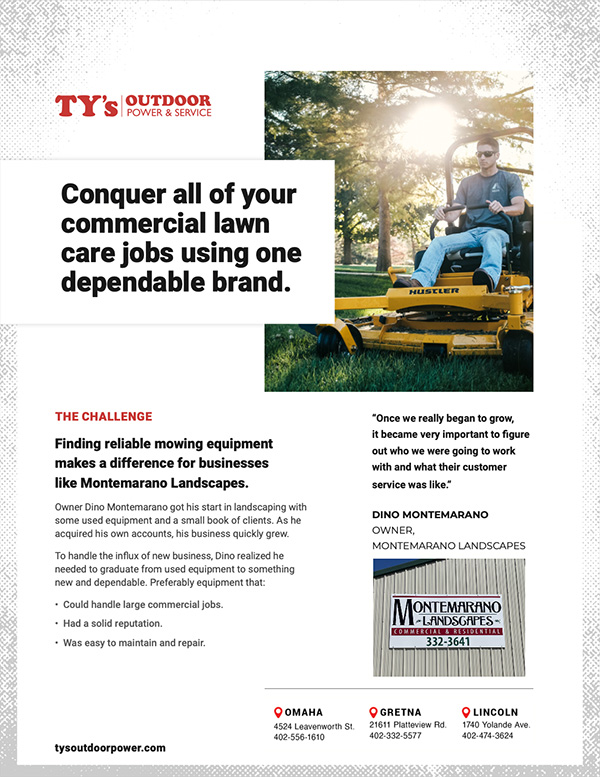 Montemarano Landscapes Finds a Lifelong Lawn Equipment Partner
Montemarano Landscapes increases efficiency with ultra-maneuverable Hustler mowers. See how a demo led to a new fleet and better mowing capabilities for this growing lawn care company.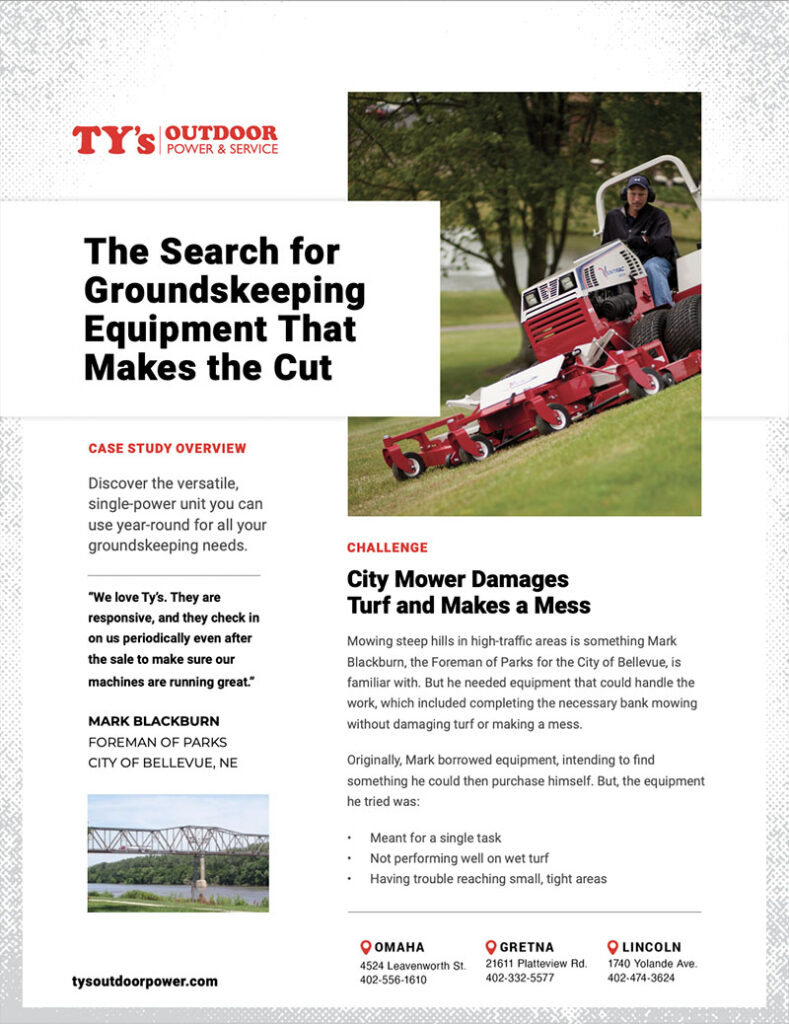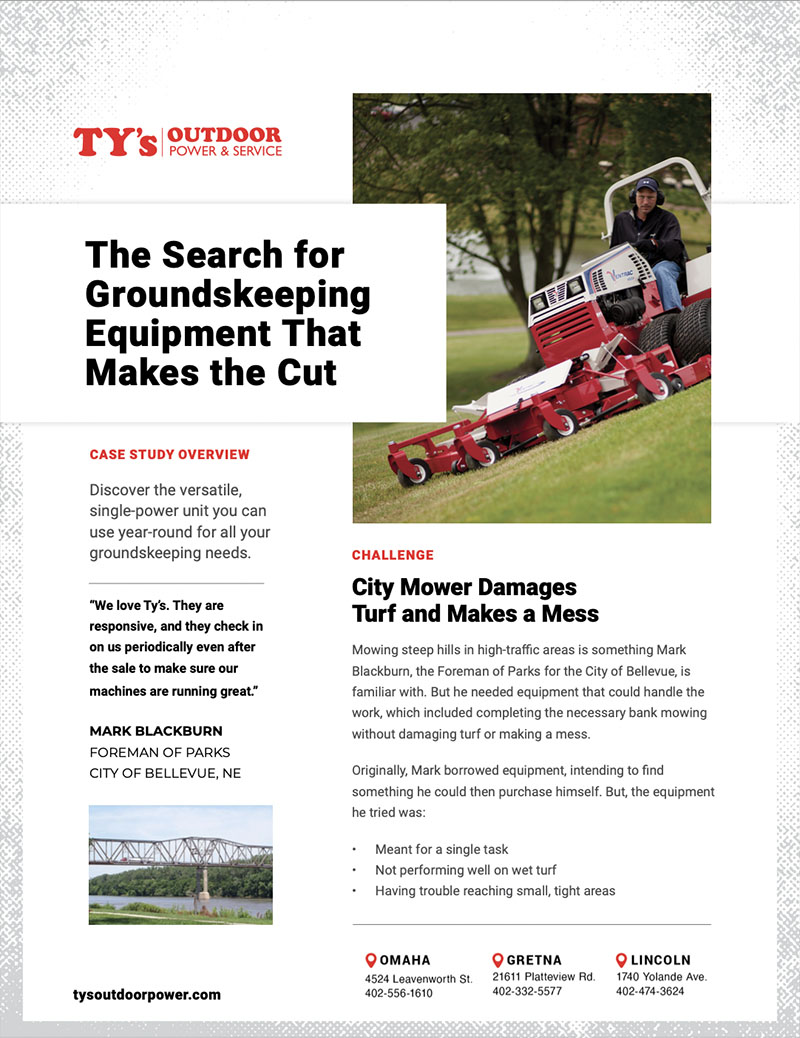 The Search for Groundskeeping Equipment That Makes the Cut
The City of Bellevue mowers fell short on performance and even damaged turf. Foreman of the parks, Mark Blackburn, tested and even borrowed equipment to find a solution for steep slopes, tight areas and a variety of surfaces (including wet turf). Read his story.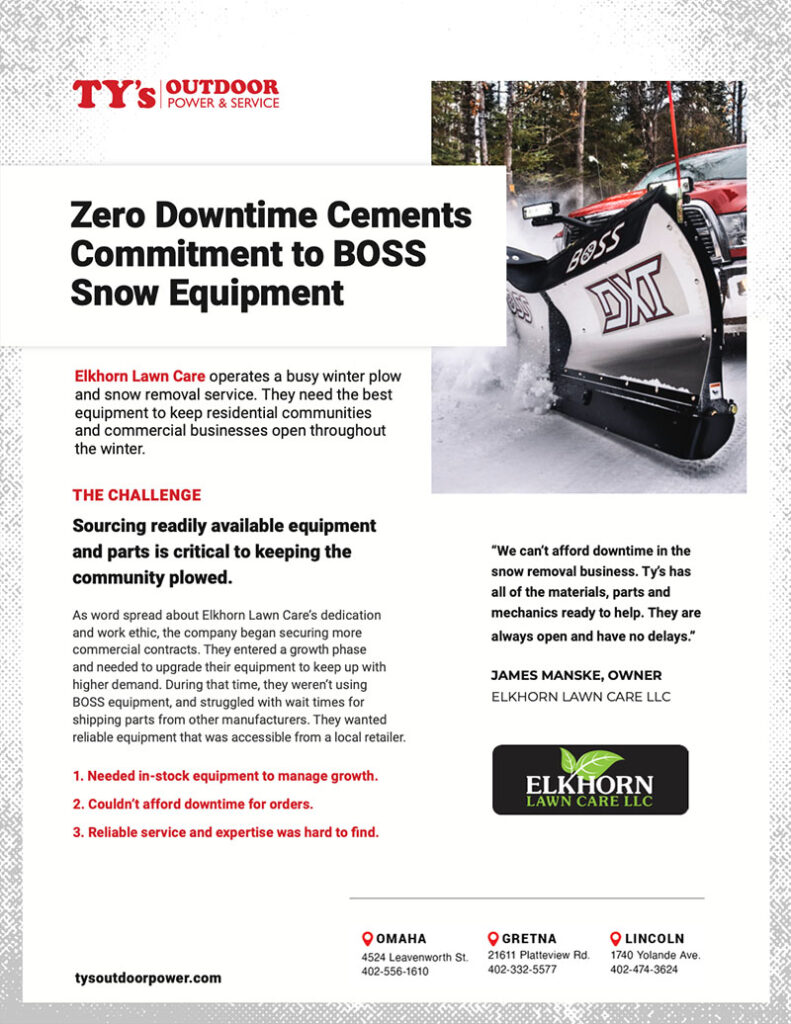 Snow Equipment Made
to Work Hard
Elkhorn Lawn Care is a serious snow removal operator, covering a big area. They require the best equipment to keep roads and properties open for residential and commercial customers. Boss plows keep them in business through the biggest winter storms.
Loaner Equipment on Standby
Don't miss a beat when your equipment goes down or has a service visit. With our loaner program, you can operate normally until your equipment returns to service.
Benefits of Growing a Lawn Care Business Expansion can bring a multitude of benefits to a lawn care business owner. Not only can it lead...
Is your commercial operation ready to experience unparalleled equipment and service? Get in touch with our team for demos, service and current promotions.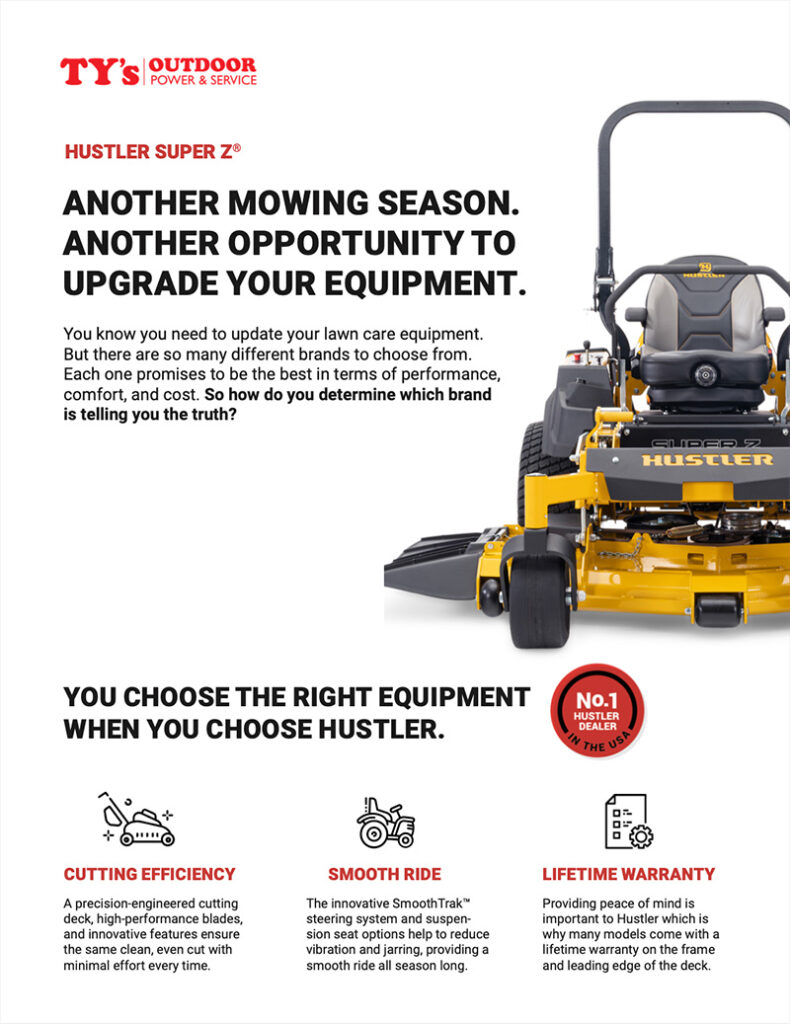 Hustler Super Z®
vs. The Other Guys
Download our handy guide that compares how Hustler stacks up to the competition.