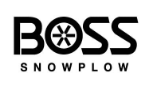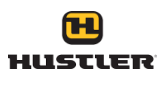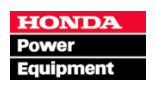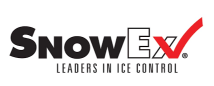 Cutting Edge Equipment.
Rock Star Staff.
Ready to rock? Welcome to your Outdoor Power Superstores. We service all types of small engines and outdoor power equipment with care. Ty's Outdoor Power is here to serve you and your outdoor power/small engine needs. We offer an enormous showroom of equipment with lines like Hustler Mowers, Honda, STIHL, BOSS, SnowEx, Toro and much more.

Assembly
We will assemble your purchased product for you at no charge.

Inspection
We'll test it out to make sure it's working right before you take it home.

Delivery
We'll deliver it right to your home!
"As promised done in one day!"
I recently purchased my new Hustler Rapture mower from Ty's Outdoor Power… Thanks to Brian and the entire team for making my purchase experience a pleasant experience. I chose Ty's family owned businesses over the big box stores because of their knowledgeable sales/service personnel. I will continue to be a customer of Ty's because of their personal commitment to excellence as it relates to building long-term customer service relationships! Make the drive – you'll be 100% satisfied!
"As promised done in one day!"
Dan helped me buy my first chainsaw. He helped me pick one that was the best for what I needed and didn't try to sell me a saw that was more than I needed.
"As promised done in one day!"
Great open house. Was even better knowing you could get open house prices while they had open house on Leavenworth location and the week prior. Was impressed when a mechanic over heard me at parts counter and went out of his way to show me service tips when maintaining my Fastrak mower . great selection, pricing and service!
"As promised done in one day!"
The staff here is extremely helpful, if you don't know exactly the part that you are looking for they will do what they can to help you find it. While I do not have a lawn mower I do have motorized bicycles and they have helped me find crossover parts that I have needed. I would recommend taking your repair needs to this service.
"As promised done in one day!"
We went to Tys Open House and enjoyed some great food. His family and staff were all there and everyone pitched in. We had a great time and even purchased a brand new mower. Ty treated us royally. It was a great experience.
"As promised done in one day!"
The folks there are attentive and very hospitable. The staff are very knowledgeable about the services and products they offer. Locally owned and operated, the owner is involved and hands on from what I could see. Very solution oriented. The folks I talked with were very concerned with making sure customers were successful and able to get on with work. I will recommend this company to everyone and everyone.
"As promised done in one day!"
Purchased my Boss XT 8'2 Steel V Plow and drove down from Minnesota to get it installed while I was in town. As promised done in one day! Everything went smooth and everything works great. Can't say enough about this place…. Ty the owner was there and even helped me get what I needed. When do you get that kinda service today? 5 stars all the way!